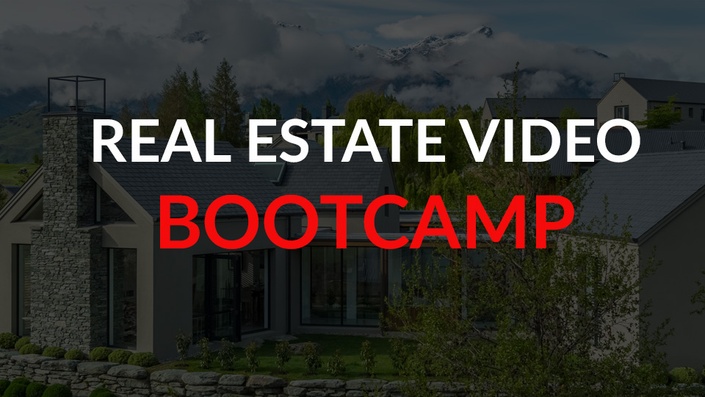 Real Estate Video Bootcamp
A Step by Step online course Teaching you how to Shoot Professional Real Estate Video
The course is made up of

35 Lectures with over 4 hours

of Video Tuition
Individual Course modules showing you how to setup and use the

Camera, Drone, Gimbal and Slider

A set of

Essential Camera Moves

to learn and apply to your next job
Learn by following me on a

Real World Shoot

and job shadows
Practise exercises to help you build a

Demo Showreel

to help you get jobs
A suggested framework for

How to Edit

your Videos
Access to the

Private Facebook Community

group of like minded creators for support & inspiration

Support

via the private Facebook group and Email support within the individual course modules

Lifetime

access to the course
A 30 day

Money Back Guarantee

Large Discounts

on my other courses
The Goal of this course is simply to help you Reduce Overwhelm and Accelerate your learning curve when learning to Shoot Real Estate Video.
This is done by giving you a proven technique used in the real world and will show you;
- What Camera & Tools you need
- Camera Settings to maximise your video quality
- A single point of reference from someone out there producing Real Estate Videos rather than spending hours scouring the internet
- A set of camera moves to learn, practise and apply to your own work using the gimbal, drone and slider
- Real World Job Shadows
All of which you can apply to your business to help get you happy clients and repeat business.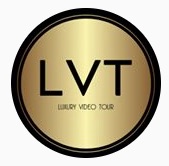 Thank you Grant for sharing your knowledge with the public. It is not easy to find educational information that focuses on real estate photography and videography. I saved a lot of time by taking your online course. I simply followed your instruction and did all the homework instead of spending my time trying to find the appropriate information. I never used a real camera before and had no experience in the subject. Thanks to you and your online course I am now 100% self employed. I started as you suggested, doing free gigs in order to gain experience. It's been only 6 months but I'm happy to say I'm being successful. Your online course/videos/information created the foundation to my success. Thank you so much for sharing the knowledge, I know it probably took you a long time to gather it all. I recommend anyone interested in real estate photography/videography to take your online course and watch all of your videos. The best investment I have ever made. Thank you so much Grant.
www.luxuryvideotour.com
Course Curriculum
Welcome Module
Available in days
days after you enroll
Module 1.0 THE GEAR
Available in days
days after you enroll
Module 2.0 The Drone
Available in days
days after you enroll
I've taken everything I have learned from producing 6 online courses and over 1100 enrolled students and combined it with my 20+ years of shooting professional video into this comprehensive and step by step course. This course not only goes over the theory but includes real world examples shot on location and followed up with practical exercises for you to implement enabling you to accelerate your learning.
Real Estate Video Boot Camp is not only a training program but a real world set of skills for you to apply and put into practise for your business.
Real Estate Video Boot Camp is the ONLY program of its kind that….

Is built with the ESSENTIALS to produce Professional looking Real Estate Video
No fluff or unnecessary modules or lectures. No extraneous methods or fancy camera techniques that you would rarely use.
Focuses on Technique NOT Specific gear
How to use your camera gear is always more important than what specific camera or gimbal you have. The camera, drone or gimbal are just tools.

Best Practises and a Suggested Framework for Editing your Videos
A Course built SPECIFIC to Shooting Real Estate Video
This course is solely aimed at how to SHOOT and put together professional looking real estate videos.
Real Estate Video Boot Camp is the most comprehensive and hands-on training for those of you out there who are passionate and committed to learning and improving your video production skills this year. The Community is highly curated, specific and motivated to help you grow and develop your Real Estate Video shooting skills giving you the confidence to grow and develop your business and income generating skills. If you don't feel totally confident and motivated within 30 Days of purchase what you will be learning, then simply email me at [email protected] let me know what wasn't working for you and I will give you a refund of your investment.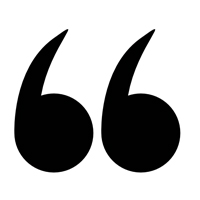 Just a word of thanks for your Real Estate Course; what I have learned in your course has enabled me to make a career change (at 47!) seriously, I enrolled on the course watched all the videos numerous times bought a Canon 70d practiced practiced and practiced and as you suggested offered an Estate agent a freebie and now she has said she wants me to create all her Real Estate videos
Julian Voight,
U.K.
Big thanks to Grant Johnston and his Real Estate Video course.
My first video after having took the course landed me some shoots for local agents. A phone call today informed that I was in the vendors list for the local Sotheby International office along with a meeting in the morning at their office.
John Paul Ashworth,
Alabama
Hi Grant, thanks for an awesome informative and to the point course. I got quite a few pearls of wisdom out of a nicely put together course such as the workflow, how much to charge and drone flight patterns to name a few. I'm sure these will help me with my own productions.
Dean Grobler
Those of you new to shooting video and wishing to learn quickly.
Real Estate Stills Photographers wishing to learn to shoot video to offer as part of their professional services.

Real Estate and Property professionals struggling to make their videos look professional.
WHO IS THE COURSE NOT FOR?
The course is targeted at those new to shooting real estate video and wishing to offer it to their clients but i
f you are already a seasoned video shooter and editor then this course is probably not for you.
What others have asked before signing up for Real Estate Video Boot Camp
Do I need to own a Drone, Slider & Gimbal?
No you don't but I cover all the main video tools in the course so that you understand what each can add to the style and look of your videos and whether you wish to buy them to add to your business as you progress. However to really get the most out of the course I would strongly recommend you obviously have at least a camera and 1 of the 3 main tools mentioned above.
Does the course cover How to Edit?
I give a suggested framework for editing your videos and an actual job shadow of how to put together your showreel using FCPX with the footage you will be shooting in the suggested practice exercises. This is NOT a specific How to Edit course.
However I do have seperate stand alone courses on learning Apple Final Cut Pro X and Adobe Premiere Pro for Editing Real Estate Video.
All good videos start in the field and the quality and professionalism of your videos is directly dependant on how well you shoot them on location. And that is what this course is teaching you to do.
How many hours a week would I need to invest?
The Real Estate Video Bootcamp is a self paced course. We all live busy lives and life can have a habit of getting in the way of our best laid plans. Like many things the more effort you put into it the better your results will be. I have designed this course with the central goal being to show you the technique options and to give you a guide as to what to go away and practise to really accelerate your learning curve. The practising is the fun part!
I am already pretty confident shooting real estate videos, will the course help me further?
This course is really aimed at those new to shooting real estate video or stills photographers wishing to learn to shoot video to add to their business offerings. Or if your videos simply don't look professional and you wish to learn a proven methodology for improving then this course is for you. With that being said if you are confident with the look and quality of your video shooting and are looking for a course on shooting in Log formats and using Luts then this isn't the course for you.

Real Estate Video Boot Camp Course
Yes I am ready to invest in myself and my business knowing that I'm protected by a 30 Day money back guarantee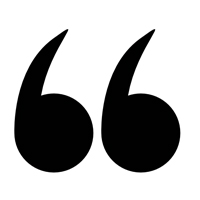 I have been looking for a video like this to give me some ideas on my techniques. I really liked the way you demonstrated what you did and how you did it. You constantly stressed the fact that the equipment you used was only one example of the countless cameras or drones to use. This was very helpful and worth the money spent. Thank you"
Thomas Wierenga

I've been producing video for about 10 years and the concepts Grant shares are proven. Exposure, shot selection and composition, and editing. While novices will have a problem filling in the gaps, people with previous video production experience will find Grant's teaching style effective and efficient. He's created a workflow that's efficient for his business and I hope to use the same concepts to streamline my process. I highly recommend this course to any videographer who wants to get into real estate videos."
Nathan Alber

Hi Grant thank you so much for this course. I am new to Real Estate video & this I came across via Youtube at the perfect time for me & so grateful to you making this for us New Kids on the Block :)"
Les
Great content, I'm sure to watch it again for revision. I just took my first video and got back to your course to review the pointers you taught. Excellent piece of work Grant!"
Daniel