What are the best menu settings for Capturing and Shooting Video?
Can I shoot video in the full auto mode or is the manual mode better?
What SD Cards do you need to shoot video?
Picture Style examples and which one should you use?
Getting better audio into your Canon 80D?
How do I shoot limited Depth of Field on bright days?
These are some of the common questions I have been asked about shooting video with the Canon 80D and I have designed this video based course to answer these questions and more.

Gain the confidence and know-how to get out there and shoot better video with your Canon 80D.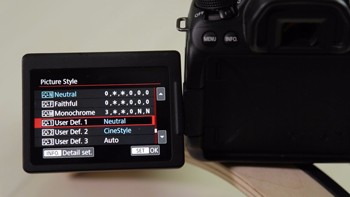 Shooting video with DSLR cameras such as the Canon 80D can be quite confusing at first. In my role as a professional freelance video cameraman I get to shoot with a large variety and style of cameras. When I first picked up a Canon DSLR to shoot video I have to admit to being a bit baffled as to even how to switch it into video mode or even focus the camera correctly!

Benefit from my 20 years of professional experience...and mistakes!

Courses such as this help you short cut the often quite steep learning curve. For instance did you know you just can't use any old SD card to shoot video? You get the benefits of my experience (and mistakes made) so you can concentrate on capturing whats happening in front of the camera and that is one of the main goals of my courses.
Course Content & Overview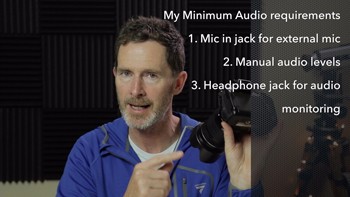 This course is aimed at people new to shooting video with their Canon 80D or perhaps more experienced users wanting to hone their skills. It details the menu set-ups you need, lenses, exposure, picture profiles, audio and much more with some common real life examples.

Its a 18 chapter video course and contains over 1 and a half hours of video tuition material (I was hoping to keep it under 1 hour so I could say "Learn in under 1 hour"!). I'm not a fan of some online courses promising 4 or more hours of material because if you're like me you will never get through the whole lot.
What you will learn starts with the camera hardware and menu settings, I then move into using the auto and full manual controls, exposure, focus, audio and then some real world examples of putting it all into practice.
My style is short and sharp and I only discuss the areas of the camera essential to shooting video.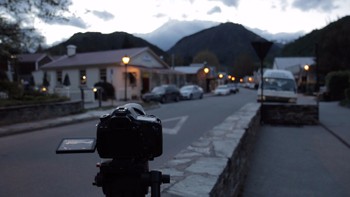 What this course isn't? This course deals solely with shooting video with the Canon 80D, it does not go into shooting still pictures or post-production and video editing (altho I do briefly cover some post production work with editing slow motion video). My aim is to give you the essential information only for shooting video so that you can hit the ground running and get out there and start producing some great looking videos, family movies, youtube clips or perhaps your first short film.